DING DONG DOMA IS DEAD
I slept in this morning and woke up to all these text messages saying congratulations. I wasn't aware what was going on at first but when it dawned on me I ran into the living room to find Grant sitting watching the news.
He said "What took you so long you're missing it, I've been watching it for two hours."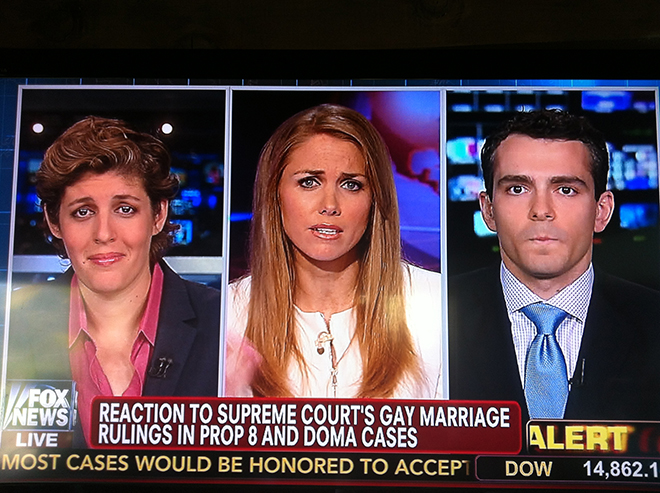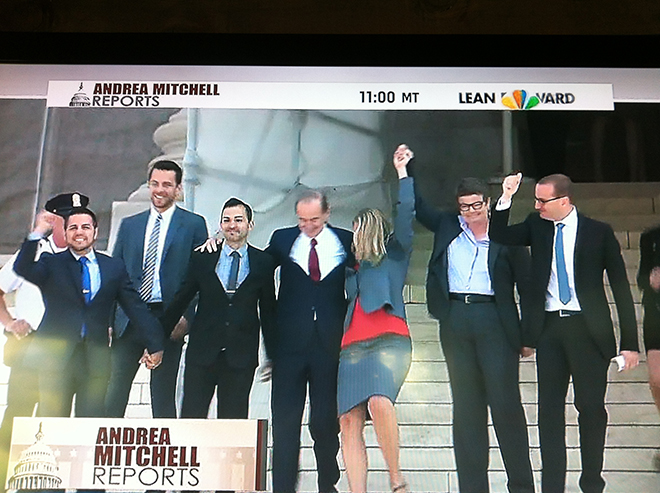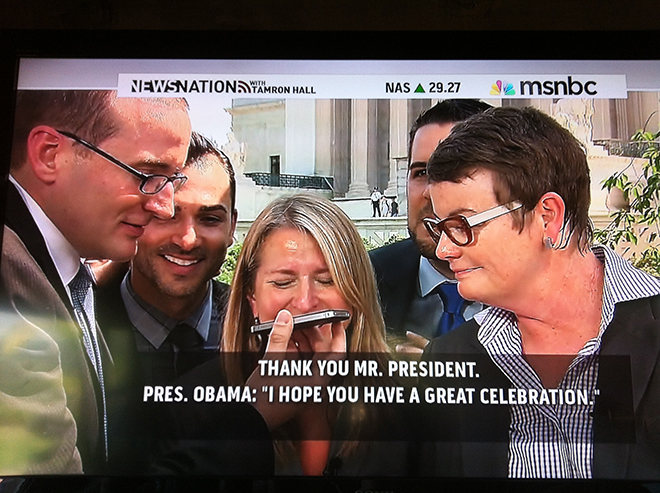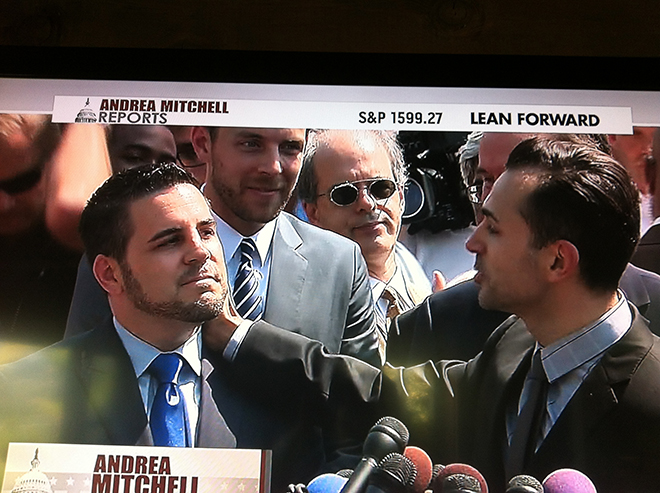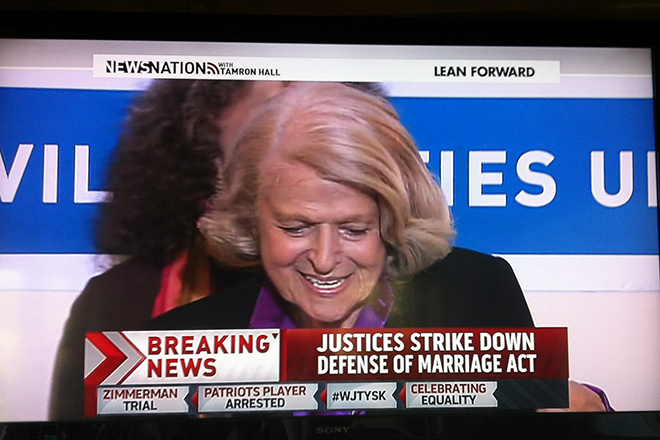 It was true, DOMA and PROP 8 had just been struck down by the Supreme Court of the United States.
Firstly I became happier and happier as it dawned on me what this means for same sex couples and the gay community and then I soon became overwhelmed as all the old baggage and struggles I have endured for years seemed to lift off my shoulders. It is hard for people to understand sometimes how it really feels to be in another's shoes. I have been burdened directly and also invisibly by the laws in America for years. I now have a true path to citizenship here in the United States. I don't have to botch up a fake marriage to a woman or spend a fortune studying for something I don't need just to keep a visa, I can actually stay with the person I love and have the same immigration rights that he would have in my country. I have been sitting on my hands for years not allowed to work in the US, not allowed to get a driver's license and recently not allowed to leave without being banned from returning. It is amazing how these things shape your experience and choices. I think about the past and grieve for all the couples who have been split up from their partners and how much easier my situation is to what has been for others. I think to the future and see a brighter future of equality for gay people. Today I am overjoyed and can't contain myself.
It is a beautiful day in Sunny California and I am going to go and enjoy it with my husband.