JAKE COURTOIS OF KOORTWAH
I met up with Jake Courtois at my hotel in New York City a couple of weeks ago to photograph him and find out more about his band KOORTWAH. I asked him if he had a preference for how he would like me to photograph him and he half seriously said "make me look like a sexy homeless man".
I laughed and said "I think I can manage that."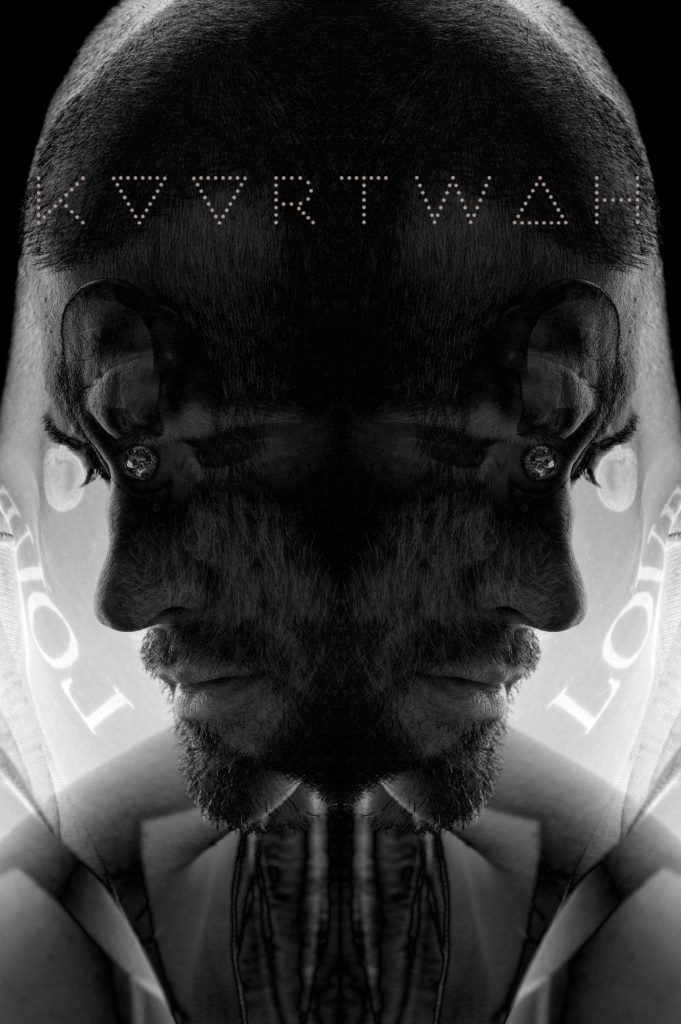 So Jake, how did you realize that singing was your thing? I mean, it's obvious you have a very cool voice, but what made you put it all together?
Thanks Paul. it actually took me years of experimenting to actually make music that I felt good about. Along the way my voice took its own journey, attaining confidence gradually. It wasn't until the last year or so, with these recordings, that I really felt comfortable putting myself out there and making a go of it. I love to sing, but in as as much as vocals are merely a part of a recording, singing is just part of the comprehensive package of what I do.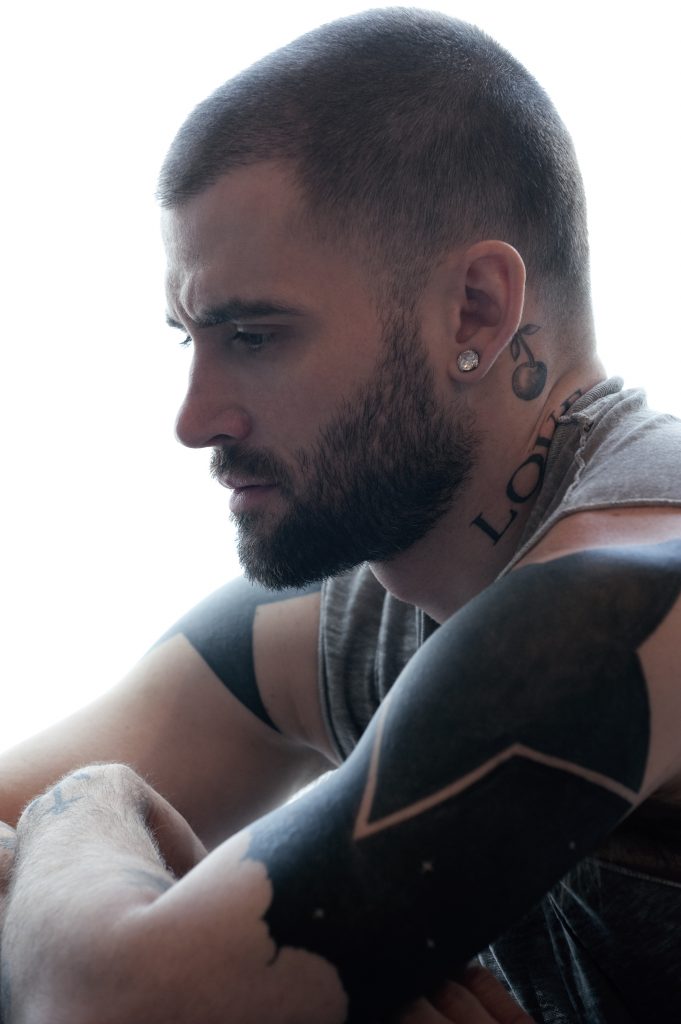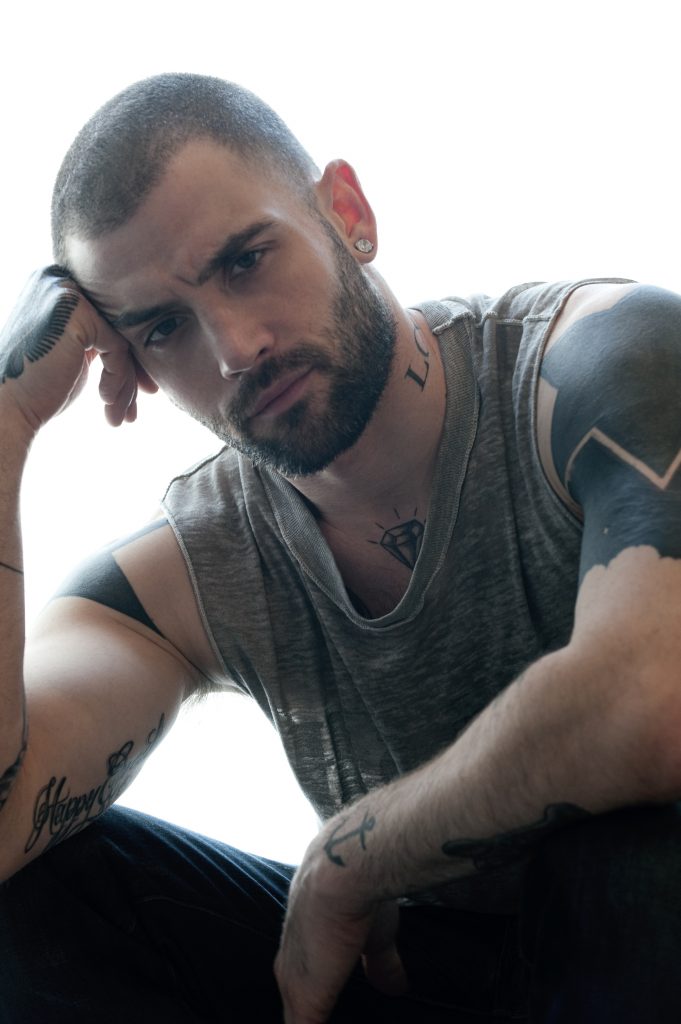 Besides looking like a guy who belongs on hotandbusted.com, I think that the element that attracted me to your music, is this Midnight Juggernauts, meets The Presets, meets Depeche Mode kind of style. What are you aiming for in your sound and what inspires you?
I'm choosing to take the hotandbusted.com thing as a compliment. I guess I'm inspired by everyone from Steve Reich to Gillian Welch, but in terms of the music I make myself, I really have to start in my gut, and work my way out. I often work on the songs acoustically before beginning to program them, and this helps me focus on the lyrics and melody, and get a song that feels solid before introducing production. It's always fun to trick out a song, but it's also reassuring to feel that you can strip that away, just like clothing from a beautiful body, and still have something that makes you happy.
I love all your tats, how many of them do you regret? I know I hate a couple of mine even though I said I'd never get sick of them but I guess your taste and style changes in time.
I definitely have some crappy tattoos. I've covered up a lot of them with less crappy ones, but there are still a few that I'm having slowly lasered off. I have a decent number of tattoos in general, and will likely end up with lots more, but I don't take any of them very seriously. Tattoos are, after all, quite literally superficial, and don't have too much of my identity wrapped up in them. I suppose there's some personal significance here and there, but they're kind of like jewelry that I don't have to worry about taking off, and once they heal aren't clunky, which is nice. I suppose that the act of covering something up is meaningful, though, or can be seen that way, and I have a lot of very big areas of black ink. What is KOORTWAH hiding?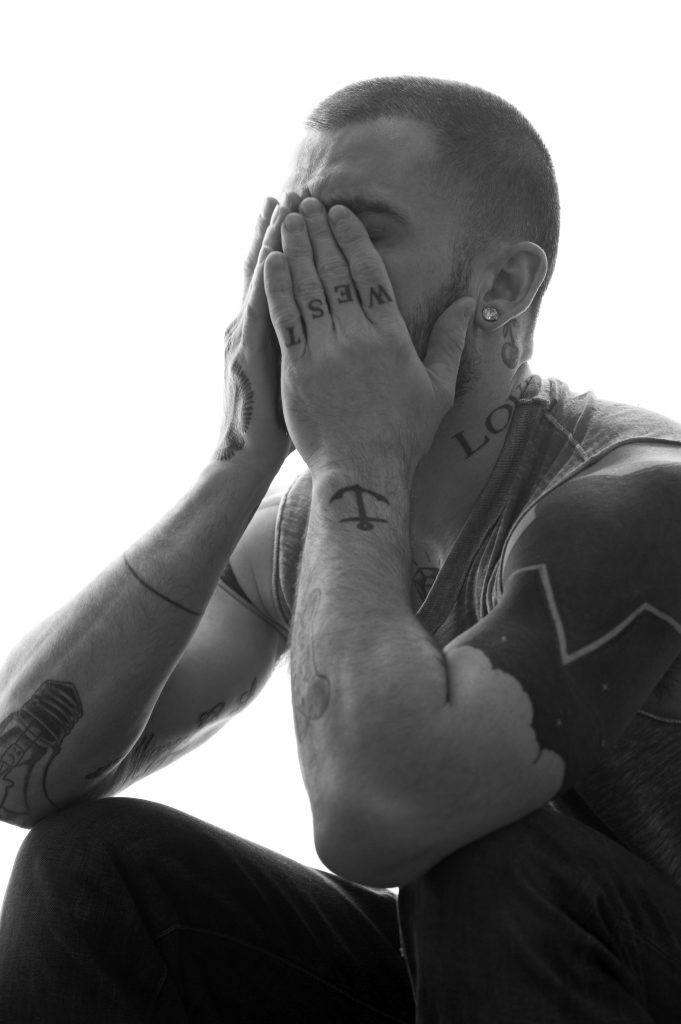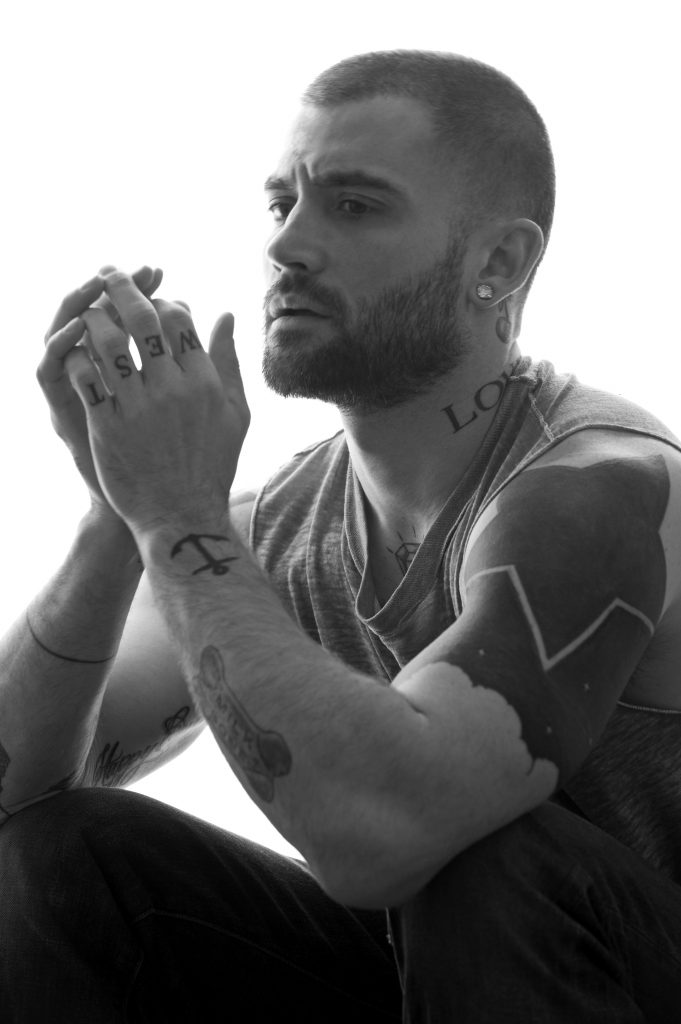 Candy in the Sun is a super addictive track and I am curious to know more about it.
Thanks, I'm glad you like it. not surprisingly, the song is, for me at least, about addiction, and its isolating qualities – the way it points us inwards (not unlike depression(certainly an associated condition)). Having a creative outlet is a great, and healthy way of transforming our inward struggles into outward expressions – stories that, in their telling, help us heal. I don't want to say more than that. I think it's always important to let other people decide what the songs are about for them, and not treat my own intentions or interpretations as the only important ones.
My vision was that it had something to do with overcoming death and impending doom. It starts kind of sinister and is both beautiful and ugly at the same time. Very poetic.
Thanks, man. I'm always happy to hear that the songs provoke a kind of story-telling on the listener;s part. That's important to me.
I can definitely relate to the catharsis of self expression. It would be rad to have you perform at an exhibition with me sometime in the future.
I'd love to do some kind of gallery performance with you.
Cool, well in the meantime I think everyone needs to get into this track Candy in the Sun.
Posted below or GO TO THE TRACK